What's in it for you
Time Table
Customize your time table to your targeted exam/s
Video E-Lectures
Learn with concept-based video lectures by experienced faculty
Smart Study Material
5000+ concepts with videos, most difficult and asked Concepts, 20000+ Question bank, Previous year papers and much more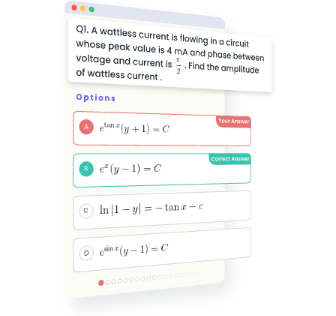 Mock Test Series
Practice unlimited mock tests to understand your preparation level
Performance Analysis
Get advanced report with strengths and weaknesses, current preparation level and overall improvement areas
AI-Based Learning
AI coach to create your personalized learning path tuned to your learning ability
What's in it for you
Time Table
Customize your time table to your targeted exam/s
Video E-Lectures
Learn with concept-based video lectures by experienced faculty
Smart Study Material
5000+ concepts with videos, most difficult and asked Concepts, 20000+ Question bank, Previous year papers and much more
Mock Test Series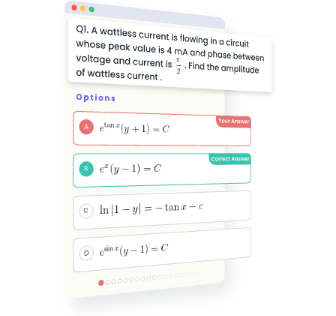 Practice unlimited mock tests to understand your preparation level
Performance Analysis
Get advanced report with strengths and weaknesses, current preparation level and overall improvement areas
AI-Based Learning
AI coach to create your personalized learning path tuned to your learning ability
Join Now
Our JEE Main Toppers
Success Stories
Our JEE Main Toppers
Success Stories

99.83%
Jalluri Gopal
99.79%
Raman Bansal

99.68%
Akshat Singh
99.52%
Diksha Kapoor
98.97%
Aryan Ray
98.80%
Patel Rakeshkumar
98.55%
Taufeeq

98.38%
Shantanu Wadhwa
98.35%
Syed Razvi
98.26%
Chandramore Atul
38.97%

of our students qualified for IIT JEE Advanced

Jalluri Gopal
99.83%
Raman Bansal
99.79%

Akshat Singh
99.68%
Diksha Kapoor
99.52%
Aryan Ray
98.97%
Patel Rakeshkumar
98.80%
Taufeeq
98.55%

Shantanu Wadhwa
98.38%
Syed Razvi
98.35%
Chandramore Atul
98.26%
38.97% of our students qualified
for IIT JEE Advanced
as compared to 21.36% National Average of Qualification
Our JEE Main Toppers
Success Stories

Jalluri Gopal
99.83%
Raman Bansal
99.79%

Akshat Singh
99.68%
Diksha Kapoor
99.52%
Aryan Ray
98.97%
Patel Rakeshkumar
98.80%
Taufeeq
98.55%

Shantanu Wadhwa
98.38%
Syed Razvi
98.35%
Chandramore Atul
98.26%
5 Lac+
Students benefitted
4.2/5
Faculty rating
POPULAR
Choose your Course
Recommended
Knockout JEE Main 2024
INR 29999 INR 24999
Personalized AI Tutor and Adaptive Time Table
Self Study Material
Unlimited Mock Tests and Personalized Analysis Reports
Buy Now
Hear from our students

Khavya Gopan
Always answer promptly ...Greatly Thanking You!

Zakira Asharef
Very helpful.You are a lifesaver!!

Arihant Pal
Good collective Response time. Very Impressed. Appreciated!

Katukuri Hinith Reddy
You people are always spreading the positive vibes.

Deekshith Vadla
This careers 360 app is very helpful to us in our exam preparation, serviced to the below poverty students to reach their goals. Thank you very much to all. You are a great help.
Frequently Asked Questions
Why "Knockout" package?
As this is a web based product it brings the classroom to your home. This E-learning medium facilitates a smooth learning of concepts, even among shy students. This product will help you immerse in an engaging experience and be ready for JEE Mains online exam.
What is the validity period of "Knockout" package?
Is this product helpful in preparing for other Engineering exams as well?
Since JEE is considered the toughest engineering exam, preparing for it automatically prepares you for other Engineering exams as well.
What are the available payment options?
There are 4 payment options: Credit Card, Debit Card, Internet Banking and PayTm.
Is there any limit on the number of tests taken?
After the purchase of the product you can take unlimited tests.
Is "Knockout" package also helpful for those students who are already taking coaching?
It can be extremely useful in self study, as the time table can be completely customised to crack JEE Main online exam and is not an year long plan as traditional coaching classes. The E-Test platform is exactly same as JEE Main online exam.
Can "JEE Main Knockout" be used for revision?
It can be extremely useful in revising the whole syllabus, as every important aspect of the syllabus has been covered by it. The study material is exhaustively and accurately made by experts.