What's in it for you
Time Table
Customize your time table to your targeted exam/s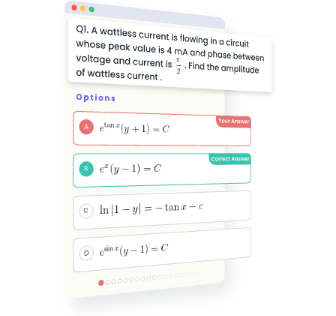 Mock Test Series
Practice unlimited mock tests to understand your preparation level
Performance Analysis
Get advanced report with strengths and weaknesses, current preparation level and overall improvement areas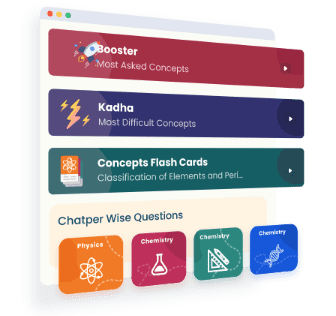 Extensive Study Material
3000+ concept notes, most difficult and asked Concepts, practice questions and much more
What's in it for you
Time Table
Customize your time table to your targeted exam/s
Mock Test Series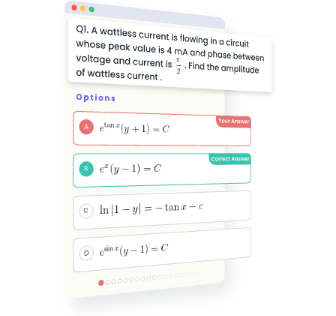 Practice unlimited mock tests to understand your preparation level
Performance Analysis
Get advanced report with strengths and weaknesses, current preparation level and overall improvement areas
Extensive Study Material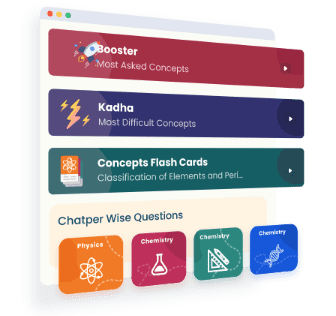 3000+ concept notes, most difficult and asked Concepts, practice questions and much more
Join Now
5 Lac+
Students benefitted
4.2/5
Faculty rating
POPULAR
Choose your Course
Recommended
Knockout VITEEE 2023
INR 2999 INR 1999
An exhaustive program for the complete preparation of Physics Chemistry Mathematics English and Aptitude of VITEEE
Adaptive Time Table
Chapterwise Questions
Concepts Flashcards for Quick and Effective Revision
Unlimited Chapter wise Subject wise and Full mock test for enhancing Speed & Accuracy
Buy Now
Engineering Prep Combo 2023
INR 7999 INR 4999
An exhaustive e-learning program to boost your preparation for the leading engineering entrance exams like:-
JEE Main Test Series(Chapter-wise Subject-Wise and Full Mock Test)
BITSAT
VITEEE
MET
SRMJEEE
AEEE
MHT CET
AP EAPCET
TS EAMCET
Unlimited Mock Test for each exam.
Buy Now
Hear from our students

Khavya Gopan
Always answer promptly ...Greatly Thanking You!

Zakira Asharef
Very helpful.You are a lifesaver!!

Arihant Pal
Good collective Response time. Very Impressed. Appreciated!

Katukuri Hinith Reddy
You people are always spreading the positive vibes.

Deekshith Vadla
This careers 360 app is very helpful to us in our exam preparation, serviced to the below poverty students to reach their goals. Thank you very much to all. You are a great help.
Frequently Asked Questions
Why "Knockout" package?
As this is a web based product it brings the classroom to your home. This E-learning medium facilitates a smooth learning of concepts, even among shy students. This product will help you immerse in an engaging experience and be ready for VITEEE online exam.
What is the validity period of "Knockout" package?
The course will be valid until the date of Exam.
How is VITEEE different from JEE?
There is no extra chapter to study and also 50% of the JEE chapters are not in the syllabus. Choose the best chapters to study
Each subject has 40 questions with 1 mark per correct answer and no negative marking
There is an additional subject English in which 5 questions come in the exam
Duration of exam is 2 hours and 30 minutes
This is an online exam
What are the available payment options?
There are 4 payment options: Credit Card, Debit Card, Internet Banking and PayTm.
Is there any limit on the number of tests taken?
After the purchase of the product you can take unlimited tests.
Is "Knockout" package also helpful for those students who are already taking coaching?
It can be extremely useful in self study, as the time table can be completely customised to crack VITEEE online exam and is not an year long plan as traditional coaching classes. The E-Test platform helps you get accustomed to online tests.
Can "VITEEE Knockout" be used for revision?
It can be extremely useful in revising the whole syllabus, as every important aspect of the syllabus has been covered by it. The study material is exhaustively and accurately made by experts.