Answer:
Given:
According to question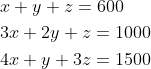 Hint:
X=A-1B is used to solve this problem.
And the determinant and co-factor of matrix A, take it's transpose that will be Adj A using Adj A calculate A-1.
Solution:
Let the award money given for discipline, politeness & punctuality be x, y, z respectively.
Since, the total cash award is 600

Award money given by school P is 1000

Award money given by school Q is 1500

From(1),(2) and (3)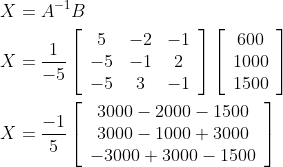 View full answer