Answer:

Hint: Changing

to

and vice versa; We know that,


Given:


and

Here, we have to compute x and y.
Solution:
Let's replace

by

, therefore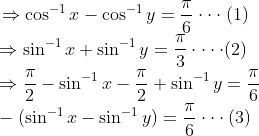 Subtracting Equation 3 from 2,




Adding Equation 2 and 3,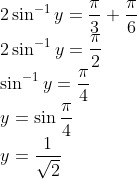 Concept: Properties and relations between inverse trigonometric functions.
Note: Values of Trigonometric functions for various radians and degrees.
View full answer